SQA -V Gold -The Best Technology for Sperm Analysis Testing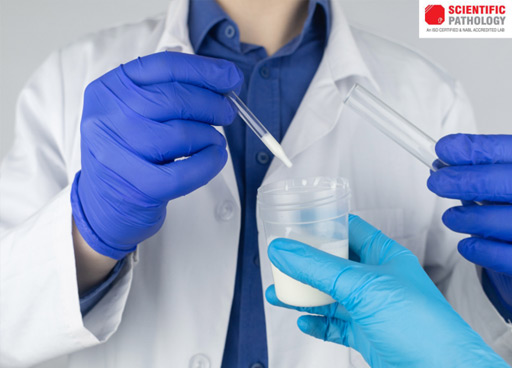 Health & Wellness
Bringing a child into this world is what most of the human population strives and wishes for but, unfortunately, sometimes one might find it difficult to do so due to infertility. Both, females and males can have conditions that lead to them not being able to conceive. There are certain tests that can diagnose infertility, the levels of it and reveal what causes it. For men, sperm analysis is the method to test for infertility as well as a procedure to check if a vasectomy, which is a surgery for birth control on the male reproductive system, is successful or not. Scientific Pathology is one of the top diagnostic centres in U.P. that offers sperm analysis testing with SQA- V Gold; it is the only instrument that can perform sperm analysis screening in the entire world. We also offer 1000 different tests and many health packages at our diagnostic centres and path labs; you can also book an appointment with us for the Covid-19 PCR testing lab in U.P.
What is SQA?
SQA: Sperm Quality Analyser
SQA V-Gold: This instrument is a fully automated system that analyses the semen. How it works is that it detects the electro-optical signals that are generated by the movement of spermatozoa and then they are analysed with the help of proprietary algorithms. SQA V-Gold then determines the sperm concentration with spectrophotometry technology mixed with the signal processing for sperm motility. Basically, this analyser is used to determine the concentration of the semen.
You can book an appointment at Scientific Pathology's best diagnostic centre in Mathura for Sperm Analysis Testing on our website or on our very own mobile app, available on Google Play as well as App Store which makes it convenient and easy for one as it requires minimal interaction which is a great benefit especially when it comes to such personal tests that has varying comfort levels.
Book for your diagnostic tests with us at the best diagnostic centre in Mathura, and get accurate and quick results along with excellent services!
Why SQA V Gold is the Best for Sperm Analysing?
It does an automated reading in just a technologically advanced 75 seconds which might be extended in uncertain cases.
The SQA V Gold instrument is a fully automated analyser resulting in a fully automated test while the other similar tests are manual.
It does a complete analysis of the semen sample; it is an advantage over the microscopic reading which is entirely subjective.