Hemo Porter-Importance Of Proper Transportation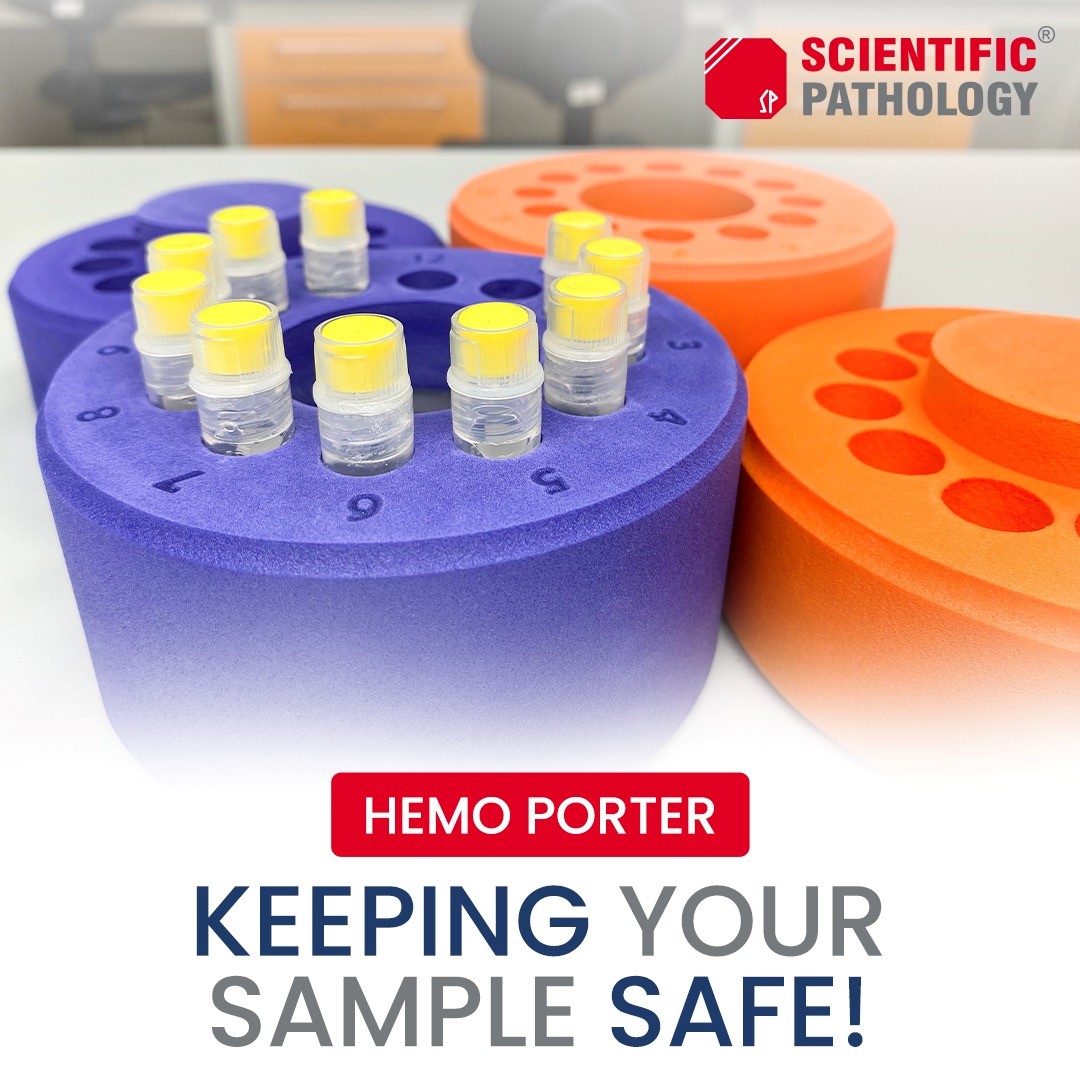 Health & Wellness
Diabetes
KIDNEY
Lungs
Every step of the process is important, especially when it comes to diagnosis. From the preparation for the diagnostic tests like fasting and non-fasting, to the drawing of the blood or operating the machinery for imaging, to the storage of the specimen or patient data storage, Scientific Pathology, one of the best diagnostic labs Agra takes all the necessary steps to ensure that the processes go smoothly, resulting in error-less results. Being the largest diagnostic centre in the entire state of Uttar Pradesh, we have 5000 doctors who draw, store and test the blood in a proper and safe manner, skilled professionals who operate the diagnostic equipment as well as a software called LABMATE.net ERP LIMS that ensure the patient data is transferred directly and accurately to the computer from the machines.
What is a HEMO PORTER?
A Hemo Porter is a cryobox used for the storage while the samples are being transported. It is basically a cool case that keeps the specimen samples cool (at a particular required temperature) while being transported.
A Hemo Porter has the capacity of carrying up to a good 50 samples; it is filled with an insulating gel that helps in keeping all the samples cool throughout the process of transportation from the time they leave the home collection area, sample collection centres or sample pick-up points to the time they reach the testing labs and are stored or tested. We, at Scientific Pathology, have several sample-collection centres and the best pathology collection centre in Agra.
The insulating gel is a non-toxic substance that doesn't compromise the specimen. It also has a much higher temperature control system than that of ice baths that are more suited to, well, ice creams. The insulating gel can remain under controlled temperatures for long hours.
Why is Proper Transportation Crucial?
Transporting the blood samples is one of the main components in the field of pathology as one can only get accurate results when the samples are transported at a certain temperature with proper seals. The transportation is a crucial stage in the preanalytical pathway which impacts the results of the tests in a direct manner.
It is extremely important for the proper transportation of the samples to take place in order to maintain the integrity of the chemical components of the specimens by keeping the samples in cold storage.
Transporting the blood samples in a Hemo Porter reduces the damages to the specimen in terms of contamination or exposure to foreign substances. This minimises the blood being contaminated with external fluids.