HOMA IR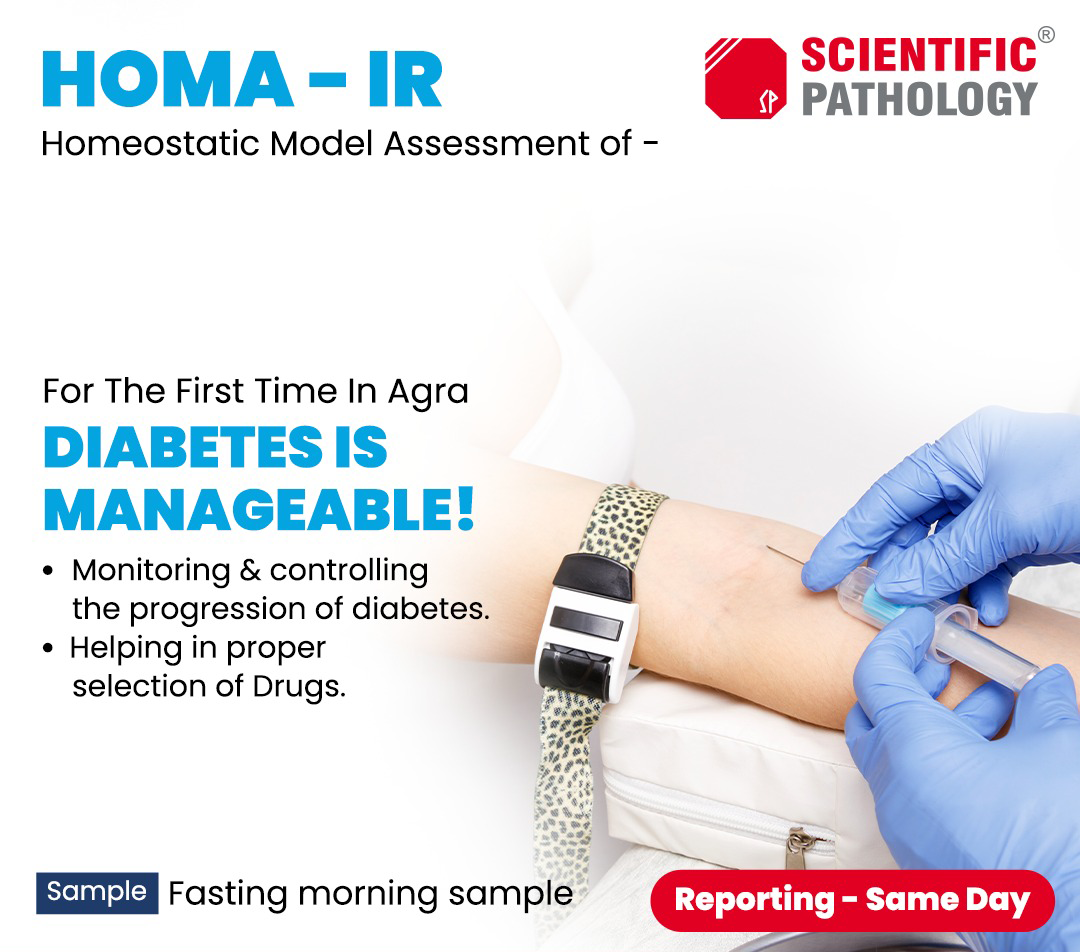 Health & Wellness
Diabetes
LIVER
Eating right by having well-balanced meals, exercising regularly, avoiding vices, having overtly sweet and bad fats very occasionally is a great way to keep one's health well but not enough, especially in the times we live with our fast-paced lives. It is crucial to keep your health in check by getting tests done regularly and it becomes all the more important if you have family history of certain ailments that are genetic. And, if you already have an ailment such as diabetes, then there is no doubt that you should be getting regular tests like sugar test and HOMA IR test to keep your blood sugar levels in check and treat it accordingly! We, at the Scientific Pathology Lab, offer these tests along with many other diagnostic tests; being the largest pathology centre in Uttar Pradesh, we offer a whopping 1000 different tests.
What is HOMA IR, Why & Who Should Get the Test?
HOMA IR: Homeostatic Model Assessment of Insulin Resistance
Name of the Test: HOMA Index IR
Sample Type: Serum + Fluoride
Reporting Schedule (You will receive the test reports after): 4 days
Test done for: Prevention of Diabetes
Test important for:
People who have a family history of diabetes
People who have a lifestyle that may have a higher risk of getting diabetes like obesity, inactivity, lack of healthy & well-balanced diet, a diet high in fats and carbohydrates, high alcohol intake over the years
People who have already been diagnosed with prediabetes
This test reveals the amount of insulin that your pancreas requires to make in order to control the blood sugar levels in your body. After taking this test, you need to consult your doctor who will then determine the next course of action that will help in the prevention of you getting diabetes.
The HOMA IR test is calculated from the fasting glucose and fasting insulin levels, so come prepared for the test accordingly! Book your test with one of the best diagnostic labs Agra online or through our mobile app (available at Google Play and Apple Store).
If your HOMA IR score is high, it means that your pancreas produces too much insulin which results in the cells no longer responding to it and that can lead to type 2 diabetes. Being a crucial indicator of insulin resistance, it is important that you get the HOMA IR test done, so book your appointment with the Scientific Pathology Lab today and increase your chances of preventing diabetes.