Importance of Proper Phlebotomy Procedure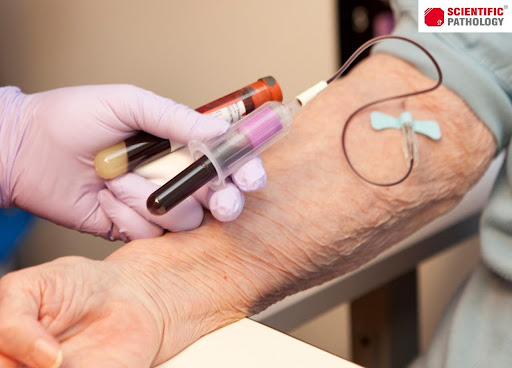 Health & Wellness
As repeated and cliché as it sounds, health is wealth; it should be invested into and not wasted! A healthy body is something we all strive, practice and pray for by inculcating healthy habits, limiting vices, eating well-balanced meals, being hydrated, exercising regularly, reducing fatty and sugary foods, making sure we are getting the essential vitamins and minerals, etc.
Working for a healthy body goes beyond the basic functions; one should not just put work into their health but also monitor the results by getting regular diagnostic tests to be aware of their body and health; they are one of the most important ways to keep your health in check as they tell the inside story of a body even when the outer body doesn't show any symptoms. Scientific Pathology is the largest diagnostic centre in the entire state of Uttar Pradesh and has the best diagnostic centre in Mathura, top pathology lab in Agra, 50 sample pick-up points and more!
What is a Phlebotomy Procedure?
A Phlebotomy procedure is a procedure used to take a blood sample from the vein of the person getting the test. This procedure is done for testing the blood in a laboratory for diagnosis. A Phlebotomy procedure might also be used in order to remove extra red blood cells from the blood, in case of blood disorders.
We perform around a whopping 20,000 tests on a daily basis, many of which are blood tests, making it one of the best pathology laboratories to get your Phlebotomy procedure done at!
You, as the patient, will be asked to form a fist to the point where the veins are prominent. Then, Scientific Pathology's skilled technicians will enter the vein swiftly a to perform the procedure while providing you with maximum comfort. We believe in providing our patients with excellent services and error-less results through our software, LABMATE.net ERPS.
Being the best diagnostic centre in Mathura, Scientific Pathology also has a mobile app where you can book your appointment quickly and conveniently, available on Google Play as well as AppStore!
One of the major reasons as to why the Phlebotomy procedure is important in the field of pathology is that it allows us to diagnose patients who are not able to communicate their distress due to physical or mental disabilities. Book your appointment with Scientific Pathology's pathology lab in Agra, today!