No Sweet Treats but a Comprehensive Treatment: Diabetes Care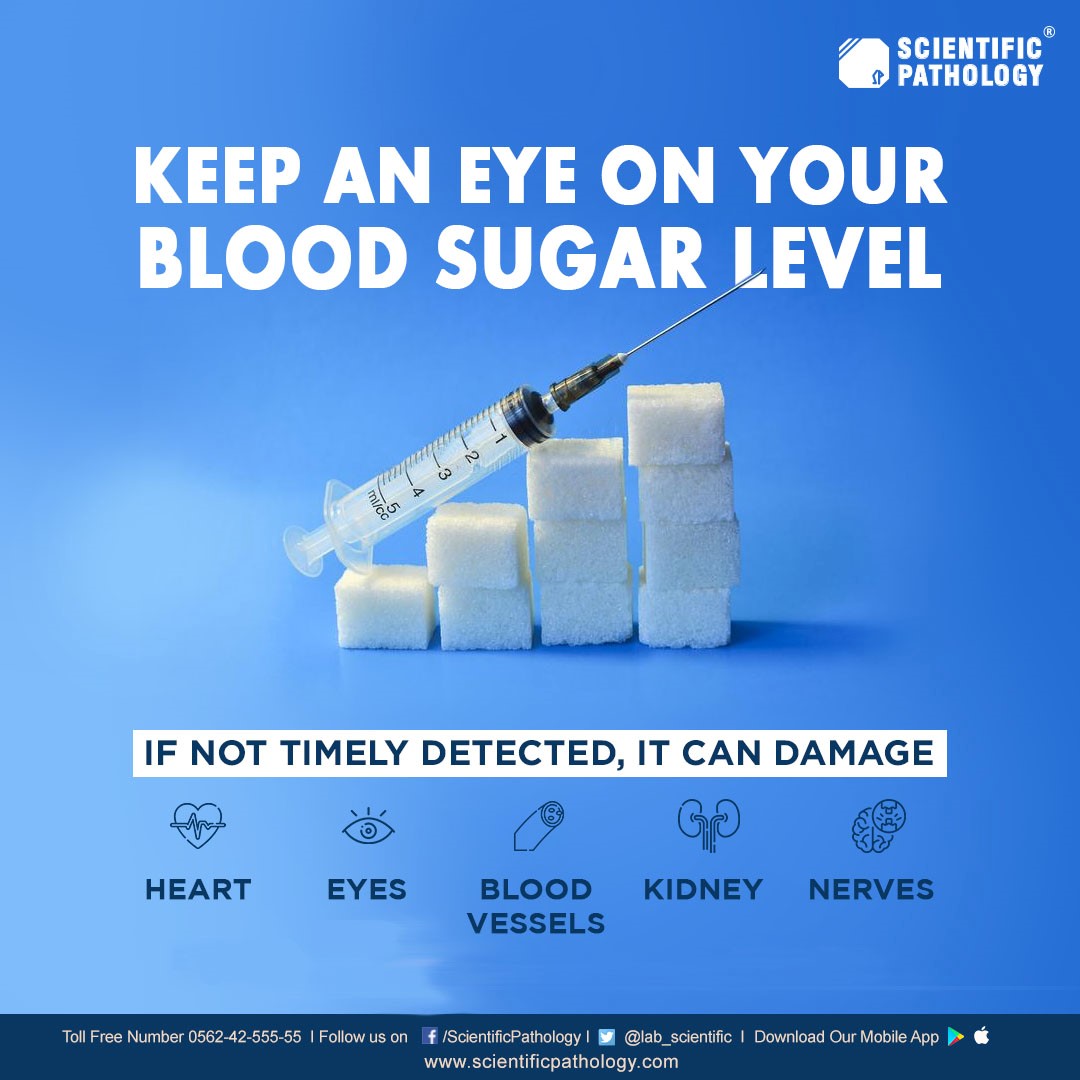 Health & Wellness
Diabetes
LIVER
KIDNEY
Along with practicing healthy habits for the mind and body, regular exercise, healthy diet and an overall healthy lifestyle, diagnostic and pathology tests are also important to keep the body in check and to see if there are any underlying ailments as not all illnesses will have symptoms show up front right away.
Also, if you are more likely to be susceptible to certain ailments due to varying reasons like genetics, lifestyle, previous ailments, birth conditions, etc., then it becomes all the more crucial to keep your health in check and get the specific or the full body check up in Agra to make sure the numbers are well below the alarming stage/borderline. This is especially important when it comes to Diabetes which is one of the most common ailments, be it genetic or lifestyle related!
A sugar test from time to time is quite common and the way to go about keeping your sugar levels in check. Even if you do not have diabetes but have a family history of diabetes, getting regular sugar tests in Agra at our Scientific Pathology Lab would help!
A Panel to Keep Your Sugar Levels in Check!
We, at Scientific Pathology, offer different blood tests that you can select as per your health requirements and also a CBC (complete blood check-up) test that includes a battery of tests to know your body better. Our pathology lab offers various tests that are packaged as Health Packages which you can choose from according to your health issues.
The Diabetes Panel is one of the comprehensive tests under the Health Packages that Scientific Pathology Lab in Agra offers. It includes a wide range of blood/urine tests that will help determine the type of Diabetes you have and it will help your doctor to recommend the best treatment for you that might have ingestible medicines or injectable insulin or lifestyle changes for you such as reducing sugar/using sugar-free, reducing body fat, reducing fatty foods and overall maintaining a healthier lifestyle to keep Diabetes in control. The Diabetes Panel test comprises of Sugar (F&PP), Lipid Profile Screen (that includes Cholesterol, VLDL Cholesterol, LDL Cholesterol, HDL Cholesterol and Triglycerides), Microalbumin (Fasting/Random Urine), HbA1C, Blood Urea as well as Serum Creatinine.
Get a full body check-up in Agrawith Scientific Pathology which is the largest pathology lab in the entire state of Uttar Pradesh along with being one of the most reliable & trusted diagnostic centres in and around Agra!