Introducing New Test-Tacrolimus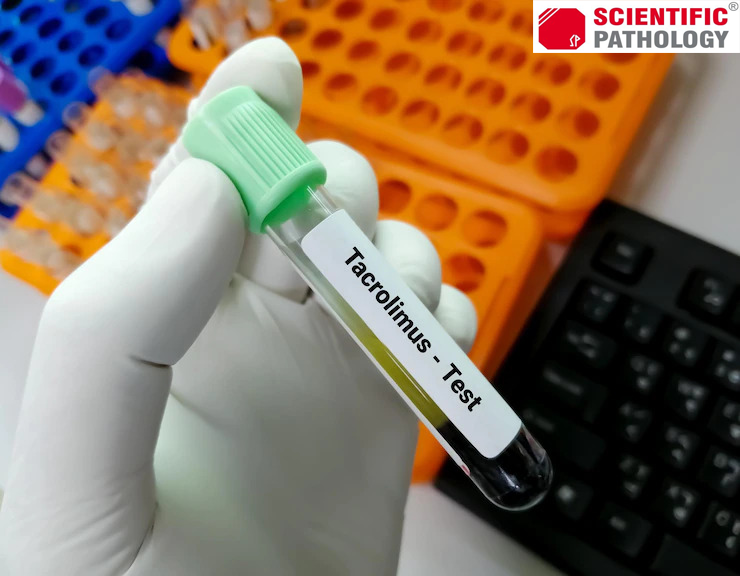 Health & Wellness
Diabetes
LIVER
KIDNEY
Good health is one of the top priorities that one has; it is also one of the most wished for and prayed for! And, we all inculcate habits throughout our life and try to lead a lifestyle that helps us achieve a good health but sometimes due to certain reasons, lifestyle, genetic, side effects, etc., one's health might deteriorate in a way that it leads to an organ slowly failing and the person needing transplant surgery.
The pre as well as post-transplant life is certainly healthier but one has to be cautious about maintaining their health as the risk of the body rejecting the new organ is quite high by taking medication before the transplant as well as throughout their life after the transplant along with various tests regularly- download Mobile Appby Scientific Pathology to browse the list of diagnostic tests that are available; Tacrolimus is one of the most important drugs along with other that is taken by a transplant patient to prevent their body from rejecting the new/transplanted organ. Tacrolimus falls under the category of immunosuppressive agents.
Time for the Test!
Now comes the most important part of the Tacrolimus test which is a test to measure the levels of Tacrolimus in the blood. It is a blood test done in order to determine if the amount of Tacrolimus in the blood has reached the optimal therapeutic level and is maintained below toxic levels. It is done before the doctor puts the patient on therapy. If your doctor has prescribed the test and you are looking for the Tacrolimus blood test in Agra, Scientific Pathology is the top centre to get the test done at due to its long list of benefits from home sample collections, sample pick up points, NABL accreditation, patient reporting software that has error-less reports, etc.
The Tacrolimus blood test is measured in 'trough level'. The Tacrolimus drug is an immune suppressant drug that is given so that the body doesn't reject the organ and it is essential that the trough level is at the optimal for the body to accept the new/transplanted organ as well as to maintain its basic functioning/avoid toxic levels that could be harmful for the body.
The Tacrolimus blood test sample is to be collected 12 hours after the Tacrolimus dose or immediately before the dose as the medication's levels are at the lowest at that point. Scientific Pathology's download Mobile Appoption makes booking for a blood test appointment faster and quicker!